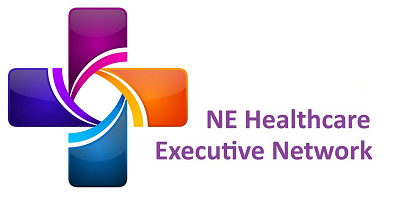 New England Healthcare Executive Network
August 7, 2017, 7:30AM to 10:00AM
7TH ANNUAL SUMMER SOCIAL AND NETWORKING EVENT INCLUDING LIGHTNING PITCHES!
Location:
FOLEY HOAG LLP, Seaport West, 155 Seaport Boulevard, Boston
For Driving and Parking Information, Click Here.
---
Program Description
Our event of the year that you don't want to miss! We are pleased to announce the 7th Annual Summer Social Networking Event Including Lightning Pitches and Keynote Speaker David O'Dowd from Draper Labs to be held on August 7. This program features a number of snapshot presentations (i.e. lightning pitches) from local pre-venture and early stage Life Science companies. Each pitching company will have 1 minute to impress us with their value proposition and there will also be plenty of opportunity to network with the companies and fellow members. This is one of our most well-attended events of the year, with health innovation professionals from all backgrounds coming to see what's new and exciting in the local biotech, medtech, pharma and health IT economy.
Please feel free to preregister now if you plan to attend. If you want to participate in the lightning pitches please fill out the brief application form here by July 21. We typically let you know within a few days if you have been selected to participate so you can begin work on your slide. Company's pitches are presented in the order in which they registered for the event.

Keynote Speaker:
David O'Dowd, Associate Director in the Biomedical Solutions group, Draper Laboratory
David's responsibilities are to identify technologies developed at Draper which have potential to address significant clinical unmet needs.
Presentation: Improving Drug Discovery and Manufacturing through Microfluidics
Currently, only 1 in 10 drugs starting clinical trials successfully makes it to market. Once approved, some therapeutics, such a cell therapies, face challenges in efficiently manufacturing a consistent product. In this talk, David will share some of the ways Draper has leveraged its expertise in creating biologically friendly and scalable microfluidic structures to increase the odds of success in drug discovery and bring reliable, cost effective cell therapies to the patient bedside.
About Draper Laboratory
Draper is a non-profit research and development company focused on the design, development and deployment of advanced technological solutions for the world's most challenging problems. Draper's Biomedical Solutions encompass organ-on-chip systems, cell therapy bioprocessing, rapid diagnostics and neurotechnology. Draper works closely with commercial partners to transition our technology into their hands, ensuring that our solutions provide enduring value.
Pitching Companies will be Confirmed in July
Speaker Biography
David O'Dowd, Associate Director in the Biomedical Solutions group, Draper Laboratory
David O'Dowd is an Associate Director in the Biomedical Solutions group at Draper Laboratory where he has focused on identifying technologies developed at Draper which have potential to address significant clinical unmet need with a strong business case. Prior to joining Draper, Mr. O'Dowd was Director of Life Sciences at Forge Partners, a boutique early stage investment company from 2007-2008 and led the company's life science investment identification and evaluation. From 2002 – 2007, he was Managing Director of DGO Consulting, providing strategic consulting services to early stage life science companies. From 2001 to 2002 he was Vice President of Business Development and Strategy at PrivaSource, Inc, which was focused on healthcare data aggregation and de-identification. From 1997 to 2001 he was Director of Development and Director of Marketing at Genomics Collaborative, a genomics start-up that built a repository of 100,000 DNA and tissue samples with detailed medical information from people around the world with common diseases. From 1992 until 1997, he was Manager at Health Advances, a healthcare-focused strategy consulting firm. Mr. O'Dowd holds a B.S. in Chemical Engineering from the University of Rochester and an S.M. in Technology and Policy from MIT.